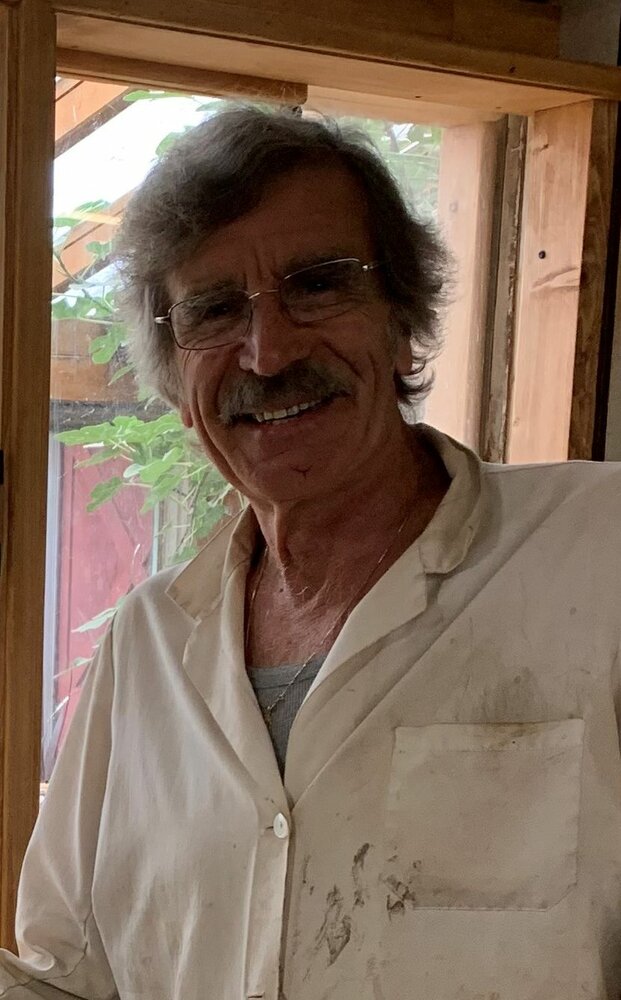 Obituary of Gordon Piciga
Please share a memory of Gordon to include in a keepsake book for family and friends.
It is with the deepest sorrow that we have to announce the very sudden and tragic passing of Gordon (Grozdan Avelino) Piciga on Thursday evening, September 22nd, 2022. Gordon was the treasured husband of 52 years of Julie (Ulrike) Piciga, whom he protected and shared his life with, and who is now taking over the overwhelming task of keeping his legacy alive. He was the adored father of Natascha, much loved son-in-law of Du Barrington Gray, dear brother of Ervino and sister-in-law Norma, loved beyond measure by sister-in-law Evie O'Sullivan, husband Paul and their precious daughter, Sarah O'Sullivan, his dear nieces Gabriella and Sandra and all their children. Our whole family is mourning the passing of this one of a kind special human being, the extended family in Alliston and Toronto and also in Slovenia. He had so many kind friends and neighbours that he was extremely fond of, and that he always kept in touch with. You all know who you are, and you are such a blessing and help to Julie. Roy Schinkel, Lance John, Steven and Janey McKeown, Ted Zavitz, you were with him almost every day, and all the other lovely people, too many to mention here, please know that you all were so very dear to him. Gordon was an exceptionally talented woodworker, who was able to create a miracle out of any piece of wood that he found. We would look at a branch and saw nothing in it, and he would create a bird house, bench, flower pot, and we were all amazed at the outcome. He always put us in awe. Everything that Gordon touched in his garden thrived, he made flowers and vegetables grow no matter what the climate brought. He grew big lemon trees, mandarins, pawpaws, figs and so much more, and when it all seemed too much to look after and bring in for winter he would say "one more year". He even moved the fish into a pond in the greenhouse, along with the frog, so they would not be cold in winter. Gordon spent countless hours by the river, his favourite place, in his canoe, tending to the wildflowers and creating a serene place to always have that drink at the little old table with his wife. Our rescue dog Lucile got 2 visits there each day, for a swim or to pile up rocks on the river bank. It is so saddening that his heart came to a stop at this special place, but then maybe it's no surprise. He also loved long bike rides and nature walks and seemed in perfect health to everyone, which apparently was not the case, as we sadly learned after his passing. Gordon created a beautiful place for his family, where he lived for almost 50 happy years, including his mother-in-law Judith in his life until her passing. He tended to his gardens and small home, which was lovingly decorated with his artful woodwork. But yet, Gordon always pined for his beloved homeland, Slovenia, where he had secretly hoped to to spend his last days in a small house on his olive farm, a person who never needed much and was one with nature and easy to please. His Slovenian music was playing on the internet all day long, in the shop (at times way too loud) and he would whistle along (often in the wrong key), but his music compelled him to add his voice to the tune. When you heard a whistle out of the blue, you always know Gordon was coming. We will miss that whistle so much. We know that Gordon will be present in spirit always, in his home, by the river and in the hearts of all who loved him so very much. To live without him seems impossible now, but maybe his legacy will be carried on even after the days of his passing have turned into a bittersweet but constant memory. Friends will be received at the Bieman Funeral Home, 3970 Hamilton Road, Dorchester (Wednesday 4:00 - 8:00 p.m.) The funeral service will be conducted at St. Peter's Anglican Church, 4101 Catherine Street, Dorchester on Thursday, September 29, 2022 at 1:00 p.m. Interment Dorchester Union Cemetery. In lieu of flowers, a donation to Humane Society London and Middlesex or to the Salthaven Rescue Foundation would have pleased Gordon very much. Online condolences may be made at www.biemanfuneralhome.com
To send flowers to the family or plant a tree in memory of Gordon Piciga, please visit Tribute Store
Share Your Memory of
Gordon
Proudly Serving the community of Dorchester and surrounding areas.