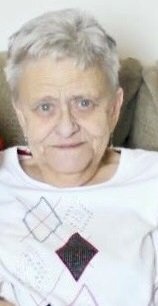 In Memory of
Donna Marie Smale
1943 - 2018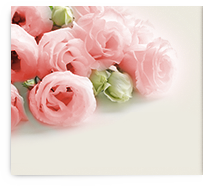 Obituary of Donna Smale
SMALE, Donna Marie (nee Pearson)
It is with heavy hearts and great sadness that the family of Donna Marie Smale (nee Pearson) announces her passing after a brief illness, on Friday, January 26, 2018, at the age of 74. Donna will be lovingly remembered by her sons Marty (Noreen) and Patrick. Donna will also be fondly remembered by her six grandchildren, Elyshia, Morgan, MJ, Katerina, Ryan and Sabreena. Predeceased by her beloved husband Terrence W. Smale. Cherished companion of Harold Longe. Dear sister to David Pearson and Linda Pearson; sister-in-law to Judy Hare (nee Smale). Predeceased by her parents Lawrence & Jean Pearson (nee Kennedy). Loving Aunt to Tracy (Paul) Harrington and kids and Brian (Sokha) Pearson and kids. Predeceased by her sister in-law Phyllis Pearson and niece Sheri Hignett. A private interment of her ashes will be held at Dorchester Union Cemetery. Those who so desire may make memorial contributions in honour of Donna to the Heart and Stroke Foundation or the Ontario Lung Association. (Bieman Funeral Home, 3970 Hamilton Road, Dorchester, ON N0L 1G2 - (519)-268-7672 - in charge of the arrangements.)
Online condolences may be made at www.biemanfuneralhome.com
---
A Poem for Donna
A change is coming to Belmont Town.
At least for the guys, who hang around
At Terry's Variety and sometimes Lunch,
Things will soon change for the whole Dang Bunch.
Donna's hearing is good above the noise,
She hears the jokes of all the boys,
Her "squeky" voice will change to a roar.
Hey, you Guys, don't slam the door.
She wanders around to beat the band,
With her little coffee pot in hand.
Creamers in her pocket and Nutra Sweet too;
She really knows what's best for you.
Her noon hour specials really seem to sell;
Even if that night you don't feel so well.
But all of us recover real soon;
We're back again next day at noon.
Don't complain about a pain in the solar Plexus,
Or else the old witch is liable to Hexus;
She'll fly off the handle and go really high;
But not quite as high as her day old pie.
She came from Thorndale. not from Yonkers,
So I don't really know what drove her "Bonkers."
Maybe we'll miss her a little bit,
Like you miss poison ivy when you get over it.
If it's your birthday, you're broke or someone's sick
Donna jumps to the front real quick.
People like Mrs. Muggs, are really few
All kidding aside, we're going to really miss you.
Unknown Belmontonian - January 1986
Proudly Serving the community of Dorchester and surrounding areas.